From the moment you step inside Amy Jayne Aesthetics Limited you will discover a new meaning of the words; healthy glowing skin.
You can take a look at our full range of Dermalogica skin care products, or receive a complimentary Face Mapping® analysis. During this in-depth 10-minute skin analysis session, you'll discover what your skin needs to suit your lifestyle.
You can also experience a personalised treatment, tailored to your skin concerns. Get taken on a sensory journey as an experienced skin therapist uses the latest technology, healing skin touch techniques, and powerful products to achieve incredible results. Come and take a look at our beautiful new space and learn how to achieve your healthiest skin, ever.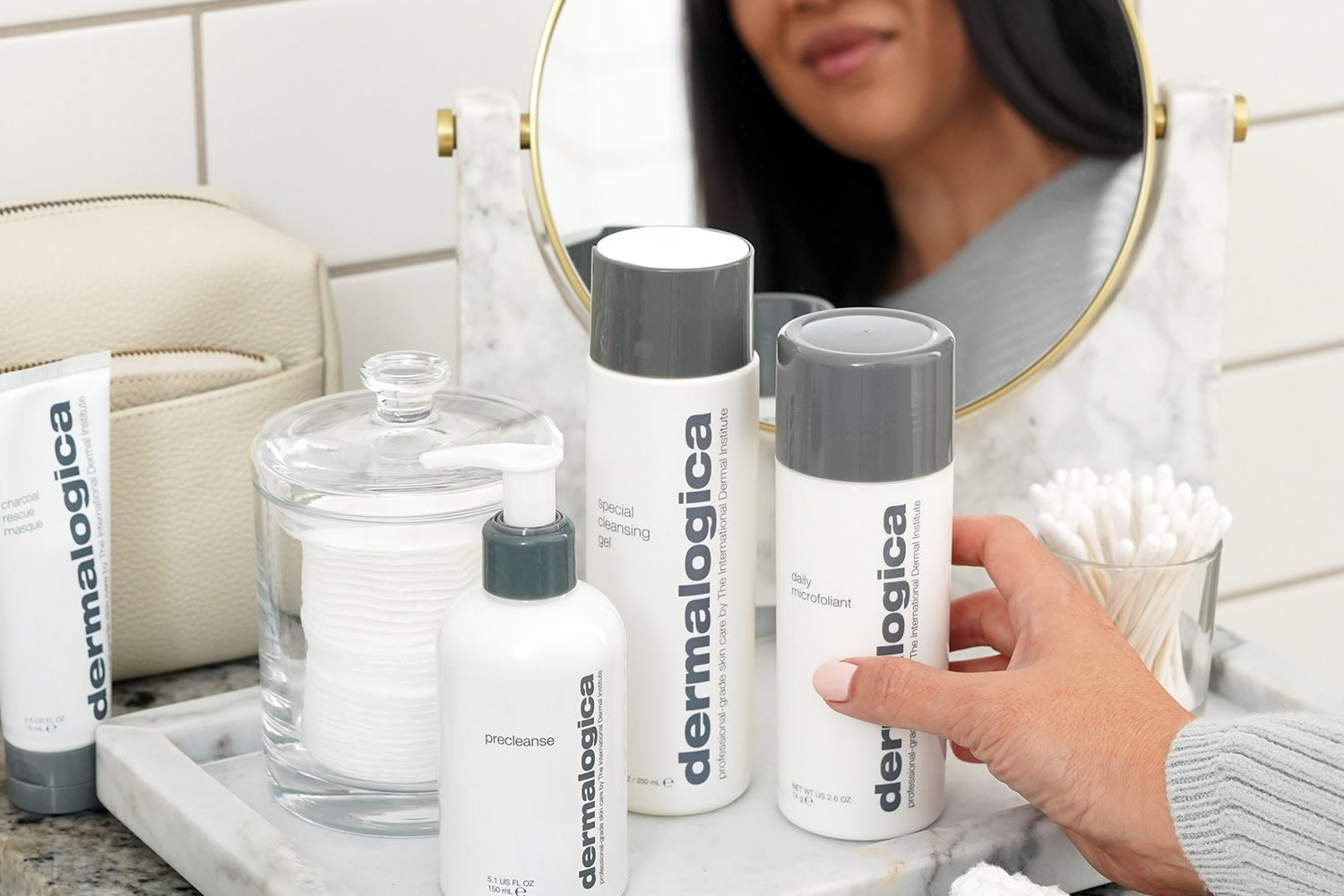 Pro skin
The ultimate customisable treatment.
Depending on your skin's needs, it may include enhanced technologies such as LED light therapy and a combination of professional-grade actives.
Every treatment includes well-being touches to elevate the experience.
Pro bright
This will help to fade dark spots and reveal brighter skin.
This high-intensity treatment combines a brightening peel with an electric infusion of professional-grade Vitamin C, Niacinamide and Hexylresorcinol – addressing all pigmentation concerns.
Pro clear
Your journey towards clear skin starts here.
Pore softening techniques, extractions and anti-bacterial, microbiome-balancing actives work together to clear and calm congested breakout-prone skin.
Pro power peel
Experience peeling the Dermalogica way!
A powerful skin resurfacing treatment to target skin texture, tone, wrinkles, and breakouts. We will tailor the peel to suit your skin with a unique peeling system comprising of three different acids including Lactic Acid, Salicylic Acid and Glycolic Acid. Unlike your typical chemical peel with a one size fits all approach, our peeling system can be mixed and layered for exceptional results. This is our strongest, fastest chemical peel. This unique three-acid approach provides deep exfoliation and resurfacing that is 100% personalised to you. Ideal for fine lines, wrinkles, uneven pigmentation or breakouts.
These facials can be booked as a 30 minute or 60 minute experience.
Why did we choose Dermalogica?
Because it simply works! No gimmicks or miracles in a jar, just result driven formulas that deliver your healthiest skin ever and whether you need a quick pick-me-up or a more in-depth treatment, Dermalogica's professional skin services are completely tailored to your skin's needs.
We take your skin health seriously and we will always discuss with you to assess any risks and we kindly request that you inform us of any changes to your medical status including new illness, medication, and vaccinations as these can affect your skin and your skin response to the treatments. Some Dermalogica professional grade products do require patch testing prior to treatment however this will discussed within your treatment plan.
If you are new to skincare we also offer a face mapping experience where we analyse your skin, discuss your skin concerns and offer products that will be right for your skin.
We have skincare products to suit
Adult Breakouts
Teen Breakouts
Brightening
Dehydration and Dryness
Oily skin
Sensitivity and redness
Signs of Skin Aging
Uneven Skin Tone
Menopausal Skin
Men's Skin Health
If you are not wanting a facial but are interested in buying some skincare products you are welcome to do that too.
What ever your skin concern we want to help you and get you feeling confident in the skin that you are in.